Although this site will focus mostly on CBD oils, I also want to review CBD cannabis strains as well. They can be great for treating the same symptoms that people are using CBD oils for.
I love daily CBD oil for everyday anxiety relief, but for immediate and stronger anxiety relief I love vaping some CBD.
I signed up with James Wagner Cultivation (JWC) just over a month ago, and my first order included this new Wagner GE CBD strain which I will be reviewing for you below.
Wagner GE is listed at between $8.67 – $11 depending on your order size. I purchased 5 grams, so I paid $11/g.
Spoiler alert: I would pay $11/g all day for this strain.
Wagner GE is a 2:1 hybrid CBD strain, meaning it has both CBD and THC at a 2:1 ratio in favour of CBD. This particular batch was 13% CBD and 7% THC.
Because the THC is above 1-2% you will definitely get the 'high' feeling from the THC when smoking or vaping this Wagner GE CBD strain.
(If you aren't looking for the THC high I would recommend JWC's Cannatonic which is 12% CBD and under 1% THC.)
The impressive 13% CBD content is one of the highest I've seen from a hybrid strain, as a lot of them seem to sit around the 7-11% mark.
When opening the container I was impressed to find that my 5g order was mainly 2 big buds that were both weighing in between 2-3g.
The flower was absolutely beautiful as well, which you can see from the picture. Extremely frosty with trichomes, lots of pistols, and some purple hues to it.
For this review, I give the bag appeal a 9.8/10 rating – one of my favorite looking strains to date.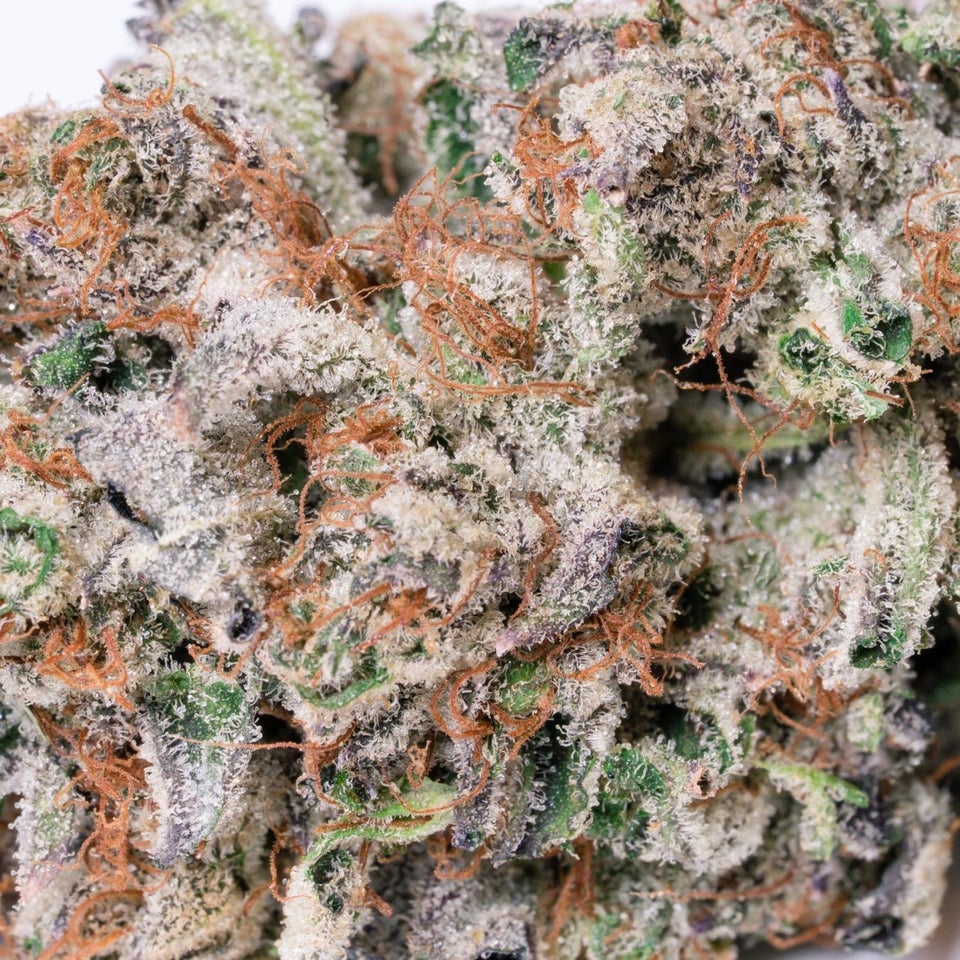 The bud was fresh smelling and sticky. The smell was a nice earthy or flower type smell – I can't put my hand on exactly what the smell is.
I'm a fan of the citrus smelling strains, but this scent was really nice too.
It tasted good in the vape (have had friends comment how good it tasted) and the high is great – a nice euphoric high.
I usually get a little bit of a head high to start, but it's a pretty clear-minded high that will allow you to still get on with your day and get things done.
This strain has been great for daytime anxiety for me. I have enjoyed it at night too, but I like vaping my CBD in the afternoon most.
When reviewing CBD strains I will be looking at rating the anxiety relief, as that's a big reason why people are using CBD these days…
I would give this JWC Wagner GE CBD strain a 9.5/10 for anxiety relief.
It's been great for clearing my mind and making me feel good and forget about any worries. If you're looking for a CBD strain for anxiety this should be at the top of your list.
I Would Recommend JWC's Wagner GE CBD Strain If:
You want anxiety relief
You like beautiful looking, nice smelling and good tasting bud
You don't mind the THC 'high' to go with the CBD
You want a high-quality strain from a great licensed producer
I Wouldn't Recommend JWC's Wagner GE CBD Strain If:
You don't want to get the THC 'high' feeling
You are looking for the cheapest CBD strain out there
What do you think of these CBD cannabis strain reviews? If you want to see more let me know in the comments below. I have about 9 CBD strains currently that I would love to review here at BestCBDOils.com!